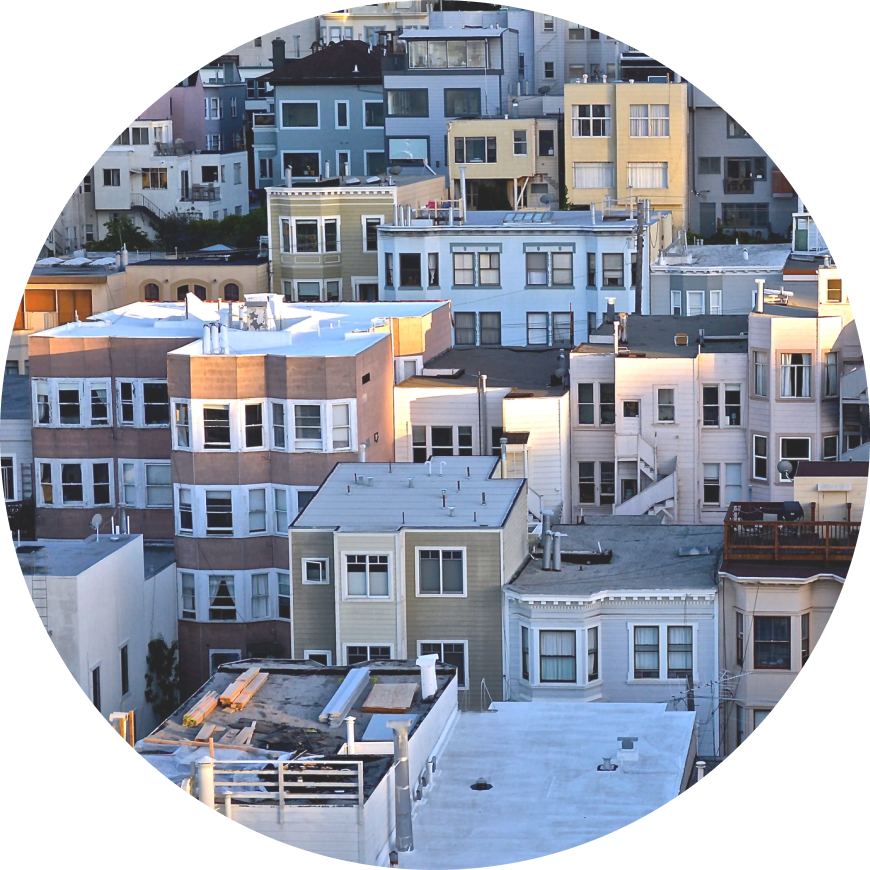 Details
Purpose:
The purpose of Homekey is to provide grant funding to eligible applicants to quickly acquire or rehabilitate or master lease a variety of housing types. Once developed, these projects will provide interim or permanent housing options for persons experiencing homelessness and who are also at risk of COVID-19.
Description:
Homekey provides funding to rapidly sustain and expand the inventory of housing for people experiencing homelessness or at risk of homelessness and impacted by COVID-19. Homekey is an opportunity for local public agencies to purchase motels and a broad range of other housing types in order to increase their community's capacity to respond to homelessness and the current COVID-19 pandemic.
The Department requires all Applicants to engage in a pre-application consultation with the Department and/or the Department of General Services (DGS) prior to submitting an application. Application consultations will be available upon the release of this NOFA and may be requested by emailing Homekey@hcd.ca.gov.
The list of eligible uses for the CRF $550 million allocation and the $50 million state General Fund allocation is as follows:i. Acquisition or rehabilitation of motels, hotels, or hostels.ii. Master leasing of properties.iii. Acquisition of other sites and assets, including purchase of apartments or homes, adult residential facilities, residential care facilities for the elderly, manufactured housing, and other buildings with existing residential uses that could be converted to permanent or interim housing.iv. Conversion of units from nonresidential to residential in a structure with a certificate of occupancy as a motel, hotel, or hostel.v. The purchase of affordability covenants and restrictions for units.vi. Relocation costs for individuals who are being displaced as a result of rehabilitation of existing units.vii. Capitalized operating subsidies for units purchased, converted, or altered with funds provided pursuant to Health and Safety Code section 50675.1.1.*
*Projects seeking capitalized operating subsidies for units purchased, converted, or altered will be awarded with funds from the $50 million state General Fund allocation. The $550 million in Homekey derived from the CRF is not permitted to be used for this purpose.
Eligibility Requirements
Eligible Applicants:
Public Agency
Tribal Government
During the priority application period (through August 13, 2020), applications will be accepted and funded based on formula allocations to 8 geographic regions (see section 202 of the NOFA). After August 14, 2020, applications will be awarded based on date received.
Eligible Geographies:
Cities, counties, or other Local Public Entities, including housing authorities or federally recognized tribal governments may apply independently or jointly with a for-profit or nonprofit corporation.
Matching Funding Requirement:
Eligible Applicants are required to demonstrate a five-year commitment to provide operating funds for the proposed project. The first two years of operating funds may include an award from the $50 million in state General Fund. Additional match funds may be required (see Section 203 of the NOFA).
Important Dates
The date (and time, where applicable) by which all applications must be submitted to the grantmaker. Time listed as "00:00" equates to midnight.

The date on which the grantor expects to announce the recipient(s) of the grant.

October 2020

The length of time during which the grant money must be utilized.

Refer to NOFA.
Funding Details
The total projected dollar amount of the grant.

$600,000,000

A single grant opportunity may represent one or many awards. Some grantors may know in advance the exact number of awards to be given. Others may indicate a range. Some may wish to and wait until the application period closes before determining how many awards to offer; in this case, a value of "Dependent" will display.

Dependent

Grant opportunities representing multiple awards may offer awards in the same amount or in varied amounts. Some may wish to wait until the application period closes before determining per-award amounts; in this case, a value of "Dependent" will display.

Dependent
Certain grants require that the recipient(s) provide a letter of intent.

No

Certain grants require that the recipient(s) be able to fully or partially match the grant award amount with another funding source.

N/A

The funding source allocated to fund the grant. It may be either State or Federal (or a combination of both), and be tied to a specific piece of legislation, a proposition, or a bond number.

Funding Source Notes:

Of the $600 million, $550 million is derived from the state's direct allocation of the federal Coronavirus Aid Relief Funds and $50 million is derived from the state's General Fund.

The manner in which the grant funding will be delivered to the awardee. Funding methods include reimbursements (where the recipient spends out-of-pocket and is reimbursed by the grantor) and advances (where the recipient spends received grant funds directly).

Advances & Reimbursement(s)

Funding Method Notes:

Department will disburse funds to cover Homekey-critical expenditures that were incurred during the period of March 1, 2020 through December 30, 2020. Homekey program funds shall be disbursed to the Sponsor after the Department has received a request for funds from the Sponsor and a Standard Agreement between the Sponsor and the Department is fully executed.
How to Apply
State agencies/departments recommend you read the full grant guidelines before applying.