For State Agencies
The California Grants Portal offers three methods for submitting grant opportunities. Review the methods below to determine which is appropriate for your agency.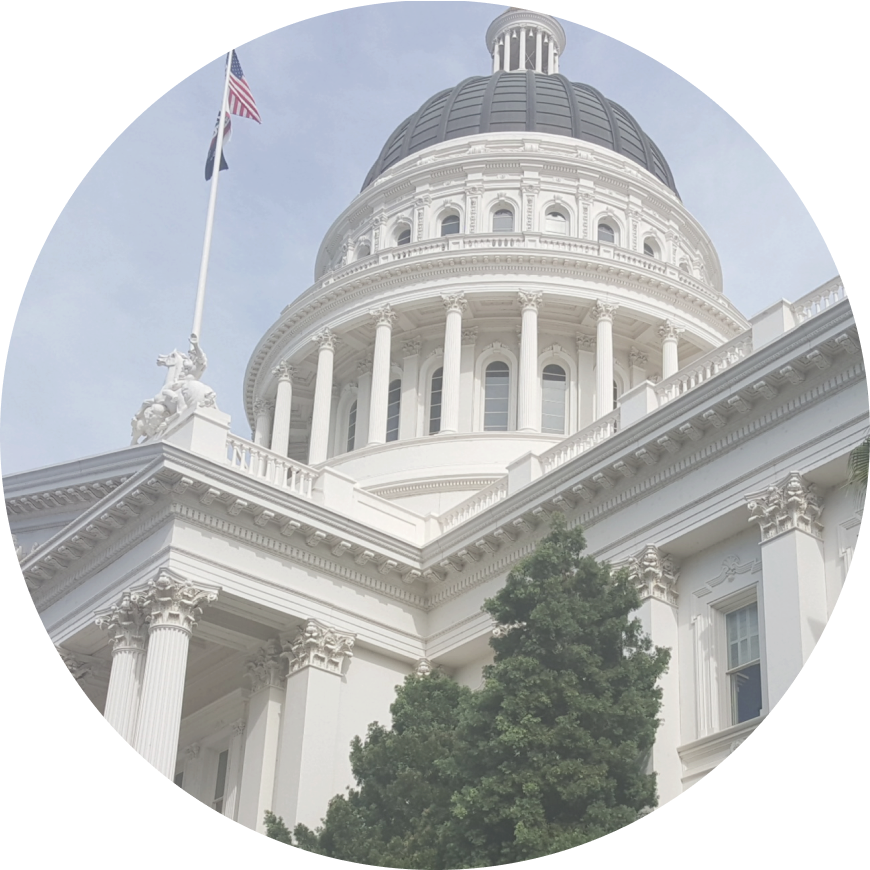 Online Form
This option is best for:
Departments without IT staff to support JSON file development
Departments not currently using WordPress
How it works:
Once your account is verified, visit your grants dashboard to submit grant opportunities using the online form
Enter grant information into the form and submit

The form includes the option to publish a forecasted opportunity
"Save and Finish Later" functionality gives you the flexibility to complete the form over time as grant details are determined and finalized
Edits to in-progress or submitted grant data (and the addition of new grants) are possible by logging into your dashboard
Frequently Asked Questions
Do I have to enter grant data into the form all at once?
No. The form is separated into five different sections. You will have the option to save the form at the end of each section and then come back and enter information for the following sections later. You can also save a grant opportunity after you have entered all the data. This is useful if you need to print out or otherwise share all the information with anyone else in your organization before you publish (or set a publish date) for the grant opportunity.
How do I post a forecasted opportunity?
The grant submission form includes the option to post a grant as "forecasted" before providing the full grant details. The following data are required for forecasted opportunities:
Grant Title
Grant ID

If an ID is not assigned by the grantmaking agency, a Portal-assigned ID will be used
Grantmakers may later edit the grant to include an agency ID (i.e. it's not a "now or never" scenario)

Grantmaking Agency
Grant Description
Anticipated Open Date (Approximately when applicants can expect full grant details to be made available)

May be entered as a specific date, a month, "Q1," "Summer 2020," etc.
Will I be able to edit grant data entered into the form?
Yes. You'll be able to log into your Portal dashboard to access any in-progress, forecasted, and active grants. You'll also be able to create new grants directly from your dashboard.
If I submit a grant using the online form, does that preclude me from using the other grant submission methods in the future?
No. If either the JSON file or the Grants Portal's WordPress plugin become better options for your agency in the future, you may employ those methods as well, and all will be accessible in your dashboard.
Can I access grants submitted by others in my agency?
Not at this time. Your dashboard will display only the grants that you have submitted.
JSON File
Warning:
JSON file submission is coming soon.
This option is best for:
Departments with IT staff comfortable supporting JSON file development
Departments not currently using WordPress
How it works:
Once your account is verified, you will receive a link to a JSON endpoint submission form in an email
Submit your endpoint URL to allow the Grants Portal to access grant information in the JSON file

Grant edits and additions continue to be made directly in the JSON file

The Grants Portal will sync with your endpoint every 24 hours
WordPress Plugin
Warning:
WordPress Plugin submission is coming soon.
This option is best for:
Departments currently using a WordPress site
How it works:
Download and implement the California Grants Portal WordPress plugin (available through GitHub)
Use the plugin to enter grant information within your own WordPress instance; when finished, the plugin will generate an endpoint URL
Return to the Portal and create an account
Once your account is verified, you will receive a link to an endpoint submission form
Submit your endpoint URL to allow the Grants Portal to access grant information entered via the plugin
Grant edits and additions continue to be made directly through your plugin instance
The Grants Portal will sync with the provided endpoint every 24 hours, updating grant information as necessary