Stronger Together: Early Learning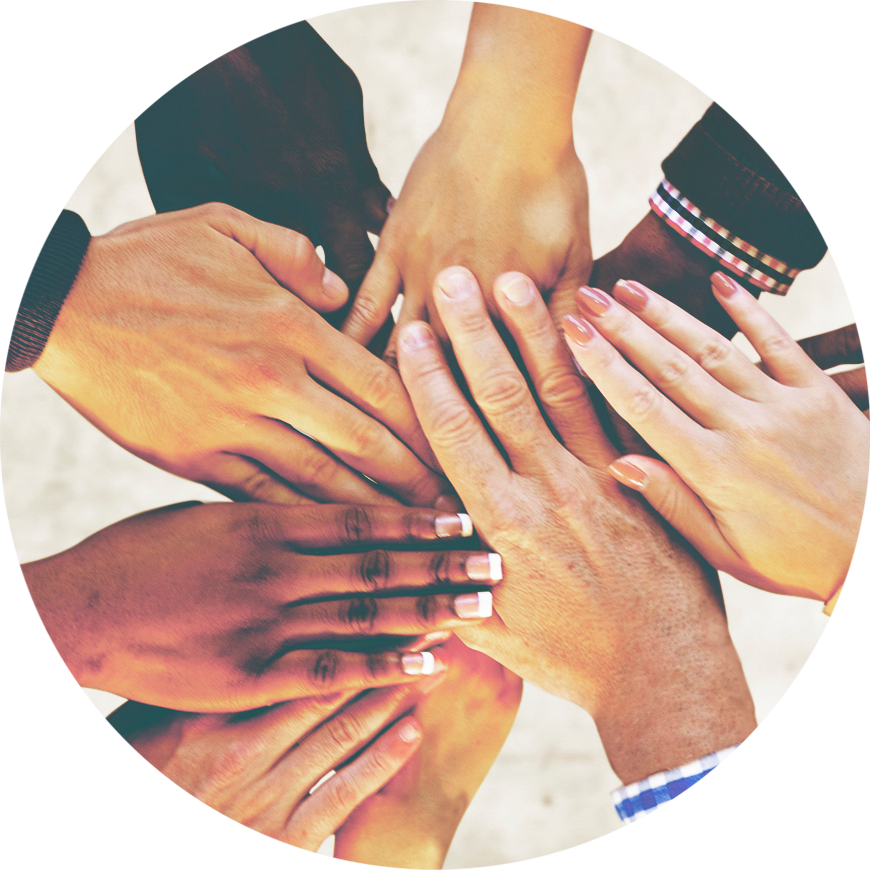 Details
Purpose:
The Stronger Together: Early Learning opportunity provides grants to help local libraries strengthen their roles as early learning community hubs and improve or expand early learning programs and services in their communities. The purpose of these grants is to support the critical role that libraries play in providing much needed wraparound services and resources, ensuring equitable access to opportunity for young children and their families.
Description:
We are seeking projects that are guided by the principles of equity, diversity, inclusion, and belonging in all aspects of project planning, implementation, and evaluation.
Funded projects can include the purchase of supplies, technology, materials, and services that connect children, families, and caregivers with the resources they need to thrive. Proposals to help libraries develop or enhance early learning community hubs, providing wraparound services for early learners and their families as well as physical space for community partners to engage with the community and deliver tailored programming are especially encouraged. Proposals for program support for existing programs and services aimed at early learners that are underutilized, and other resources such as collections and equipment will also be considered. 
Applicants may choose to propose an Early Learning Hub project or propose a new project.
Early Learning Hub Projects: we encourage libraries to apply to develop or enhance early learning hubs that provide families with easy, supported, and tailored access to high-quality early learning, school readiness, and other community resources. Public libraries are trusted, vital community spaces that create opportunities for family engagement and serve as one of the most important supports for children's early development.  Early learning hub projects will help libraries partner with community organizations to innovate and provide access to new services and technology, broaden community impact, and provide youth and families with opportunities that build skills, enrich imagination, and develop social-emotional skills that support whole child development and promote healthy futures.
Staff from libraries with well-established early learning hubs will serve as mentors to successful library applicants to provide support. Mentor libraries and Hub grantees will participate in bi-monthly Community of Practice meetings to share best practices and help successfully implement community hubs tailored to local needs. Most awards for Early Learning Hub grants will be from $125,000-$225,000. Maximum 10 projects.
New Proposals: new projects that directly address early learning local needs are welcome as part of this project. Proposals that provide and improve access and extend library services to hard-to-reach and underserved populations are encouraged. Most awards for new proposal grants will be from $25,000–$100,000 per project.
All participating libraries will: partner with at least one organization, adhere to grant reporting requirements, and participate in the monthly Community of Practice evaluation meetings. Additionally, libraries that apply for an Early Learning Hub grant will work with mentor libraries to develop or enhance an early learning hub tailored to local community needs.
Each funded project must have at least one partner. A partner is defined as an organization with which your library has a written agreement, and which provides resources to the project, either cash or in-kind, or both. Please note that any service provider who is paid with grant funds for their services is not a partner.
Please visit the opportunity webpage for full details.
Eligibility Requirements
Eligible Applicants:
This opportunity is available to California public libraries, or a California cooperative system, consortium or library membership organization. Cooperatives, consortia or library organizations must apply on behalf of a specific, defined group of affiliate libraries.
Eligible Geographies:
Organizations must be located in California.
Matching Funding Requirement:
A match is required for these grants, which may be cash, in-kind, or a combination of both. The match will be based on your library's Local Income Per Capita (LIPC) level, which is derived from California Public Libraries Survey data. For LIPC Level 1, a 20% match will be required; LIPC Level 2, 25%; and LIPC Level 3, 30%.
To find your library's LIPC, please check the State Library's Statistics webpage.
Important Dates
The date (and time, where applicable) by which all applications must be submitted to the grantmaker. Time listed as "00:00" equates to midnight.

The date on which the grantor expects to announce the recipient(s) of the grant.

April, 2022

The length of time during which the grant money must be utilized.

Apr, 2022-Mar, 2024
Funding Details
The total projected dollar amount of the grant.

$2,450,000

A single grant opportunity may represent one or many awards. Some grantors may know in advance the exact number of awards to be given. Others may indicate a range. Some may wish to and wait until the application period closes before determining how many awards to offer; in this case, a value of "Dependent" will display.

Dependent

Grant opportunities representing multiple awards may offer awards in the same amount or in varied amounts. Some may wish to wait until the application period closes before determining per-award amounts; in this case, a value of "Dependent" will display.

$25,000 – $225,000
Certain grants require that the recipient(s) provide a letter of intent.

No

Certain grants require that the recipient(s) be able to fully or partially match the grant award amount with another funding source.

20%

The funding source allocated to fund the grant. It may be either State or Federal (or a combination of both), and be tied to a specific piece of legislation, a proposition, or a bond number.

Funding Source Notes:

Originally enacted by AB 128, Chapter 21 Statutes of 2021. Amended by SB 170.

The manner in which the grant funding will be delivered to the awardee. Funding methods include reimbursements (where the recipient spends out-of-pocket and is reimbursed by the grantor) and advances (where the recipient spends received grant funds directly).

Funding Method Notes:

A typical payment schedule is as follows:

45% upon execution of the agreement and the State Library's receipt of the awardee's claim form; 45% upon receipt of the first six-month financial report; and 10% upon receipt and approval of the final quarterly status update.
How to Apply
State agencies/departments recommend you read the full grant guidelines before applying.