Grant Search Tools and Writing Resources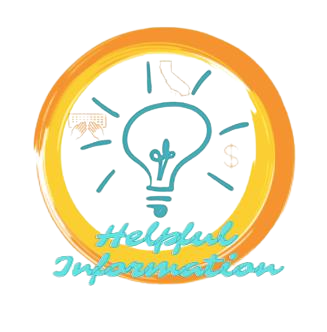 The California Grants Portal brings together a diverse community of grantseekers, including experienced grant writers and first-time applicants. Per the Grants Information Act of 2018, the Grants Portal provides a centralized location from which to find competitive or first-come grant opportunities from nearly 60 state entities. Each opportunity on the Grants Portal links to the state entity offering the grant, and grantseekers have to apply for a grant from the state entity offering the grant.
A number of visitors to the Grants Portal ask for assistance finding grants that meets their needs, applying for grants, or guidance on writing a winning proposal. In response to such requests, we reached out to state grantmakers and seasoned grant writers to compile a list of resources (from state, federal, nonprofit and academic sources) to help grantseekers search for and write grants.
California State Agency Resources and Guidance
For tips on using the California Grants Portal to search for grants or subscribing to updates, read our Tips and Resources Blog or check out our FAQ section.
California Libraries Learn (CALL), a collaborative project of the California Library Association and the California State Library, provides continuing education and professional development for California library staff, including support with grant writing or other library topics.
The Governor's Office of Planning and Research (OPR) is hosting webinars throughout 2022 to help grantseekers learn about federal grants. Sessions focus on pre-planning steps, such as finding grants that fit, building partnerships, designing projects, and developing effective budgets. The series is presented by Assel Grant Services. Recordings are available for those who cannot attend live sessions.
The California Department of Education wrote an article providing guidance on writing proposals in the field of education.
The California Department of Health Care Services created a list of grants and resources for grant writing in health care fields such as substance abuse and mental health.
Federal and Nonprofit Resources and Guidance
Grants.gov, a centralized location for grant seekers to find and apply for federal funding opportunities," houses over 1,000 federal grants.
CalNonprofits is a membership-based organization advocating for the needs of nonprofits in California. Visit the Resources page to watch webinar recordings such as California Government Grants: Where to find them and how to get them (April 2021) or read A Nonprofit's Guide to Getting Your First Government Grant.
Candid provides information, resources, training, and data to help nonprofits find funding and learn grant writing.
To search for grants through Candid visit:
The Association of Fundraising Professionals (AFP), which provides professional education, networking, research and advocacy focused on ethical fundraising, has webinar recordings, podcasts, articles, and other videos on fundraising and grants.
The Center for Nonprofit Management offers seminars, certificate programs, special events and an annual conference to introduce best practices for managing people, projects and organizations.
The National Council of Nonprofits works with nonprofit members to "promote solutions that benefit charitable nonprofits and the communities they serve" through public policy.
The Grantsmanship Center helps nonprofits plan programs, write proposals, and create earned income through their customized trainings, webinars, podcasts, and publications (some of which are for purchase).
Assel Grant Services is a grant management firm offering grant seeking, management, and training by credentialed grant professionals.
The Grant Professionals Association (GPA) is a membership-based professional association for grant professionals, representing thousands of grant professionals around the world. The association offers training and resources to help advance members in the grant industry.
College and University Resources and Guidance
Some colleges and universities offer grant writing certificate courses or have resources with information and tips about grant writing. Certificate programs are usually geared toward grantseekers working in nonprofits, education, or other sectors wanting training in grant writing and management. Check with colleges and universities to find a program. Services are often limited to staff, faculty, and students.
Check with your college or university's office of research, scholarships, financial aid, and campus library for more help funding your research.
Local Library Resources and Guidance
Some libraries have lists of grant-related resources available to the public. Check with your local library to learn what programs and services are offered for grant writing.
Avoid Grant Scams
The U.S. Department of Health and Human Services gathered information to help you learn more about common grant scam practices and what you can do to protect yourself from scams.
This is not a comprehensive list of grant search and writing resources. In addition to the resources above, there are several grant search engines requiring a paid subscription.
If you have any questions about the California Grants Portal visit our Contact Us page.
Updated on 9/8/22