Your Feedback in Action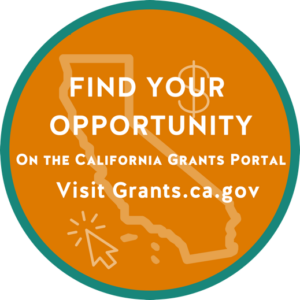 – July Changes to the California Grants Portal –
Thank you to the grantseekers and grantmakers who have visited the California Grants Portal and provided us feedback on their experience. We're proud to share that we've had more than 16,000 users visit the Grants Portal since our public launch on July 15.
At the State Library, our priority is user experience. We've taken your feedback and made a number of helpful changes and updates to the Grants Portal. Here are a few:
Statistics Dashboard: Our Statistics Dashboard is now live – use this page to view and access all the data behind the Grants Portal.
Funding information: We updated terminology related to funding details so grantseekers can more easily understand funding sources, methods, and matching requirements.
Improved readability: We updated character limits and spacing to improve readability on the Grants Detail Page.
Streamlined subscription sign-up: Subscription function has been updated so users can easily continue to find grants after subscribing to grant updates.
More tooltips to guide users: We're adding a new tooltip to the keyword search on the Find Grants page to help users understand how to find grants that meet their specific needs.
Updated Grantmakers' Guide: We've updated the Grantmakers' Guide to the California Grants Portal – a document that helps grantmaking agencies navigate and submit information to the site. We'll be sending an updated guide to all grantmakers.
Connect with the Grants Portal Team: When you contact us or provide feedback, you can provide us with your email address if you'd like a response from the Grants Portal team.
The Grants Portal team will continue to make changes as we learn more about grantmaker and grantseeker needs. We review and prioritize all user feedback, and we invite you to tell us about your experience using the Grants Portal. Visit grants.ca.gov today to find over $18 billion in state grants and loan opportunities!
Published on 8/11/2020