GFO-22-307 – Optimizing Long-Duration Energy Storage to Improve Resilience and Reliability in Disadvantaged and Low-Income Communities and Native American Tribes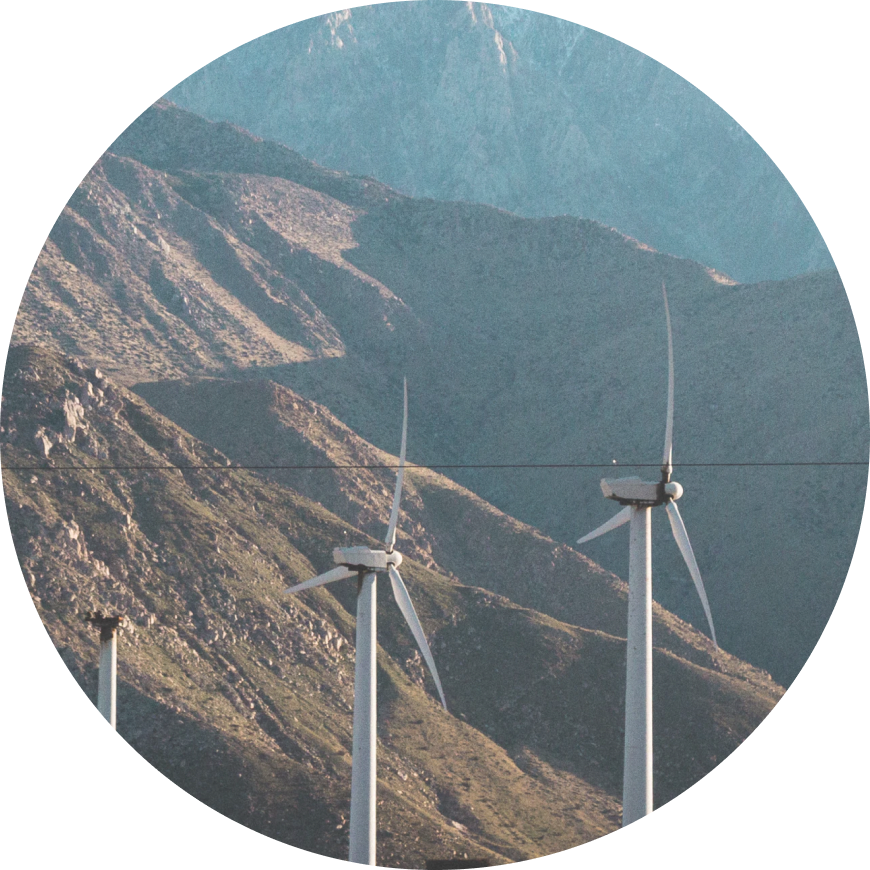 Details
Purpose:
The purpose of this solicitation is to fund technology demonstration and deployment projects that accelerate commercialization and validate the capability of long-duration energy storage (LDES) technologies to improve grid reliability and resilience in disadvantaged communities (DACs), low-income communities (LICs), and California Native American Tribes (Tribes). 
Description:
This solicitation supports the EPIC Interim Investment Plan Initiative 4 titled "Optimizing Long-Duration Energy Storage to Improve Grid Resiliency and Reliability in Under-resourced Communities.
The Senate Bill (SB) 100 Joint Agency Report indicates that California will need a total of 50 gigawatts (GW) or more of energy storage, including 4GW of long-duration storage, in order to meet its 2045 goal of reliably supplying end-use customers with electric retail sales that are 100% renewable and carbon-free. The CPUC has called for 15,000 megawatts (MW) of new storage and demand response resources by 2032.
Currently, most of the energy storage deployed in California is lithium-ion (Li-ion) technology, useful for shorter duration storage (i.e., less than 8 hours), but economically prohibitive at longer durations. As more renewable energy is integrated into the grid, particularly considering the potential retirement of Diablo Canyon and retirement of other fossil fuel assets, the need for energy storage of longer durations will continue to increase. In addition, more frequent extreme weather events, such as wildfires and heat waves, affect the grid's ability to provide continuous power to customers. In the last few years, California's electrical grid experienced considerable challenges from extreme weather, resulting in a greater application of Public Safety Power Shutoff (PSPS) events. Extreme weather-related power outages have risen in frequency and duration over time, accelerating the need for long-duration storage.
The State's increased priority of grid resiliency is driving a growing demand for longer duration energy storage systems. For example, LDES can offer a clean alternative to conventional backup diesel generators that maintain operation of critical facilities during multi-day PSPS events and other grid power-loss events. These critical facilities must be equipped with sufficient fuel to operate emergency power systems at the full load for up to 48 hours, per the National Fire Protection Association (NFPA) Standard 110. According to the California Air Resources Board (CARB), nearly 125,000 additional generators are used during PSPS events, causing about 170 tons of NOx emissions.[5] Providing critical facilities with backup power using LDES, rather than diesel generators, can reduce GHG emissions and improve air quality.
Extreme weather events and power outages have disproportionately impacted DACs, LICs, and Tribes. These communities experience higher energy burdens due to inadequate housing conditions, such as insufficient insulation or inefficient HVAC systems, and commonly rely on fossil-fuel-dependent energy infrastructure. In addition, power outages can exacerbate medical conditions, particularly in medically vulnerable individuals who rely on electricity-dependent medical equipment. This solicitation will fund demonstrations of LDES systems to accelerate the adoption of clean energy solutions, support community resilience, and address the immediate needs of the most vulnerable communities. 
Eligibility Requirements
Eligible Applicants:
This solicitation has special applicant eligibility requirements.
This solicitation requires the prime applicant to be one of the following: 
·       Project Developer/System Integrator;  
·       Site Owner or Operator; 
·       Technology Developer.   
Eligible Geographies:
Because the purpose of this solicitation is to advance technology development to commercialization, the following entities are not eligible to be prime applicants for projects under this solicitation: 
·       Public and private universities 
·       National Labs, and 
·       Private non-profit research organizations. 
Matching Funding Requirement:
Match funding is required in the amount of at least 20% of the requested project funds.
Important Dates
The date (and time, where applicable) by which all applications must be submitted to the grantmaker. Time listed as "00:00" equates to midnight.

The date on which the grantor expects to announce the recipient(s) of the grant.

Week of 11/7/2023

The length of time during which the grant money must be utilized.

Until funds expire
Funding Details
The total projected dollar amount of the grant.

$29,200,000

A single grant opportunity may represent one or many awards. Some grantors may know in advance the exact number of awards to be given. Others may indicate a range. Some may wish to and wait until the application period closes before determining how many awards to offer; in this case, a value of "Dependent" will display.

Dependent

Grant opportunities representing multiple awards may offer awards in the same amount or in varied amounts. Some may wish to wait until the application period closes before determining per-award amounts; in this case, a value of "Dependent" will display.

Dependent
Certain grants require that the recipient(s) provide a letter of intent.

No

Certain grants require that the recipient(s) be able to fully or partially match the grant award amount with another funding source.

20%

The funding source allocated to fund the grant. It may be either State or Federal (or a combination of both), and be tied to a specific piece of legislation, a proposition, or a bond number.

Funding Source Notes:

This solicitation will award projects funded by the EPIC, an electricity ratepayer surcharge established by the California Public Utilities Commission (CPUC) in December 2011.

The manner in which the grant funding will be delivered to the awardee. Funding methods include reimbursements (where the recipient spends out-of-pocket and is reimbursed by the grantor) and advances (where the recipient spends received grant funds directly).

Funding Method Notes:

Funds are disbursed on a reimbursement basis (where the Recipient spends out-of-pocket and is reimbursed by the grantor).
How to Apply
State agencies/departments recommend you read the full grant guidelines before applying.