California Forest Legacy Program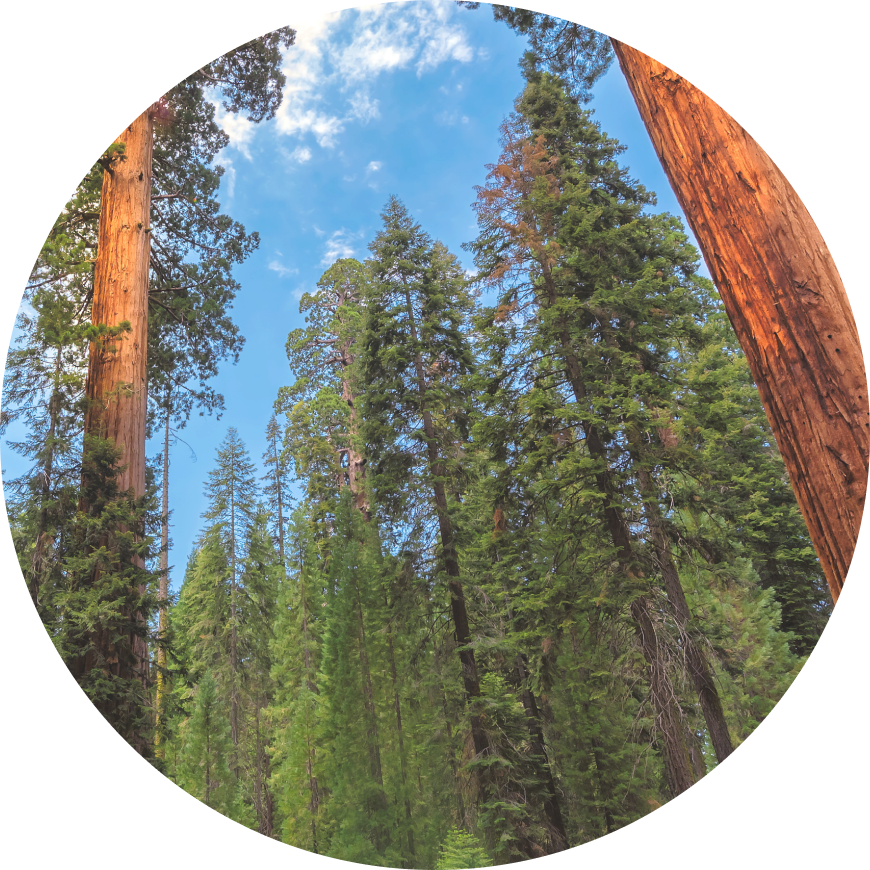 Details
Purpose:
The purpose of the Forest Legacy Program is to protect environmentally important forest land threatened with conversion to non-forest uses. Protection of California's forests through this program ensures they continue to provide such benefits as sustainable timber production, wildlife habitat, recreation opportunities, watershed protection and open space. Intact forests also contribute significantly to the storage and sequestration of carbon.
Working Forest Conservation Easements: Under this competitive grant program, CAL FIRE purchases or accepts donations of conservation easements or fee title of productive forest lands to encourage their long-term conservation. The primary tool CAL FIRE uses to conserve forest lands in perpetuity is permanent Working Forest Conservation Easements (WFCEs).
WFCEs do more than just restrict development and conversion on a property, WFCEs protect forest values by concentrating on sustainable forest practices that provide economic value from the land and encourage long-term land stewardship.
Description:
Eligibility: This program is entirely voluntary. Eligible properties include those with working forest and rangelands, where the property is managed for the production of forest products and traditional forest uses are maintained. Landowners who wish to participate may sell or transfer particular rights, such as the right to develop the property or to allow public access, while retaining ownership of the property and the right to use it in any way consistent with the terms of the easement and management plan.
Project Selection: Priority is given to lands that can be effectively protected and managed and that have important scenic, recreational, timber, riparian, fish and wildlife, threatened and endangered species, and other cultural and environmental values. CAL FIRE regularly partners with other funding agencies to select high value landscapes for conservation easement projects.
All projects are evaluated on four main characteristics:
Importance – Does the land provide important economic, habitat, watershed, water supply, recreational, scenic, historical/cultural benefits?
Strategic Value – How does the property relate strategically to other properties adjacent or in close proximity to it?
Threat – How is the property threatened by development or conversion to other uses?
Readiness – To what degree has due diligence been completed?
Eligibility Requirements
Eligible Applicants:
Individual
Nonprofit
Tribal Government
Matching Funding Requirement:
Matching funding is scored higher. Please see grant guidelines for details. 
Important Dates
The date (and time, where applicable) by which all applications must be submitted to the grantmaker. Time listed as "00:00" equates to midnight.

The date on which the grantor expects to announce the recipient(s) of the grant.

Early June 2021

The length of time during which the grant money must be utilized.

See grant guidelines
Funding Details
The total projected dollar amount of the grant.

$14,000,000

A single grant opportunity may represent one or many awards. Some grantors may know in advance the exact number of awards to be given. Others may indicate a range. Some may wish to and wait until the application period closes before determining how many awards to offer; in this case, a value of "Dependent" will display.

Dependent

Grant opportunities representing multiple awards may offer awards in the same amount or in varied amounts. Some may wish to wait until the application period closes before determining per-award amounts; in this case, a value of "Dependent" will display.

Dependent
Certain grants require that the recipient(s) provide a letter of intent.

No

Certain grants require that the recipient(s) be able to fully or partially match the grant award amount with another funding source.

No

The funding source allocated to fund the grant. It may be either State or Federal (or a combination of both), and be tied to a specific piece of legislation, a proposition, or a bond number.

Funding Source Notes:

See this website for details.

https://www.fire.ca.gov/grants/forest-health-grants/

The manner in which the grant funding will be delivered to the awardee. Funding methods include reimbursements (where the recipient spends out-of-pocket and is reimbursed by the grantor) and advances (where the recipient spends received grant funds directly).
How to Apply
State agencies/departments recommend you read the full grant guidelines before applying.