Arts Integration Training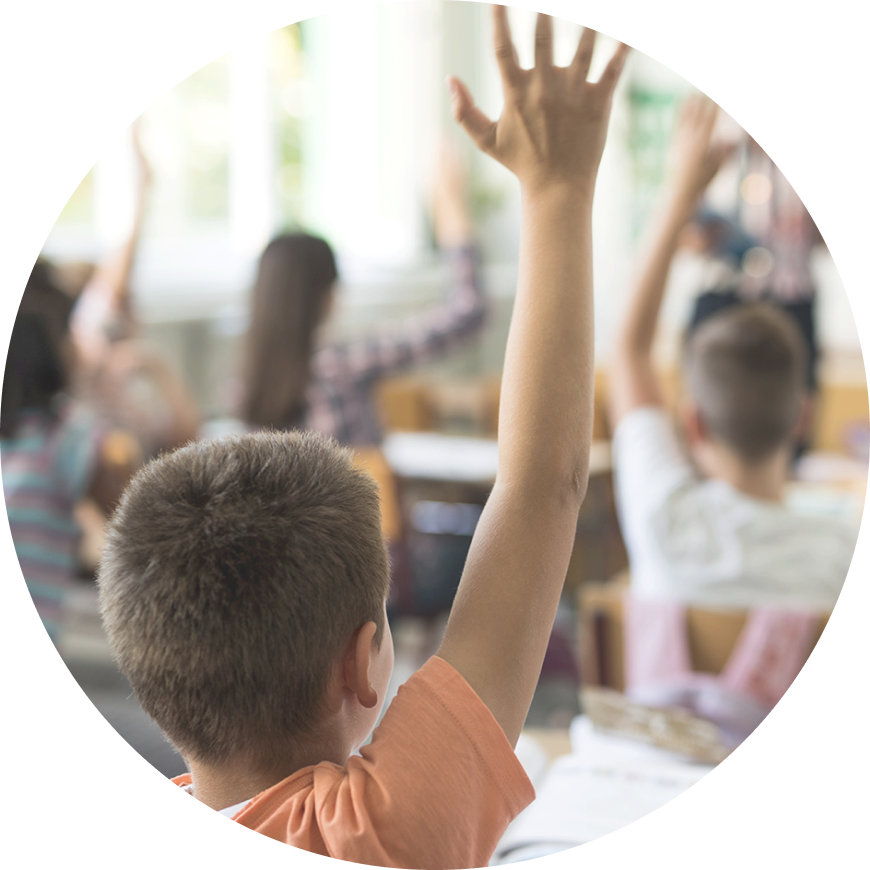 Details
Purpose:
In recent years, the CAC expanded the arts education grant programs, including the Arts Integration Training (AIT) grant. Awards of up to $5,000 per year support nonprofit arts organizations and teaching artists to plan and deliver professional development in arts integration strategies to classroom teachers, as well as site, district, and county-level administrators.
Description:
Arts Integration Training projects should be designed to pave a pathway for increased equitable student learning in, through, and about the arts. This may be realized in a specific classroom, in all classrooms across a school site, or as a central strategy for a district- or countywide arts plan. The Arts Integration Training project can stand alone or be executed in conjunction with an Artists in Schools project. The project must be planned and implemented with collaboration between a nonprofit arts organization, teaching artists, and the educational entity, with full commitment from all participants.
Program Goals Projects should address the following Arts Integration Training program goals:  
Increase student access to and participation in school-based arts education as part of coordinated efforts with school site leaders, district staff, and county Offices of Education. 
Develop the ability of classroom teachers to design and implement culturally and linguistically responsive, sequential, standards-based arts integration projects throughout the curriculum.  
Develop site, district, and/or county-level administrators' understanding of how arts integration strategies promote overall student educational outcomes. Promote educators' positive recognition of and respect for the diverse cultural assets of the local community.  
Develop long-term, mutually beneficial relationships between arts and educational organizations, teaching artists, and the youth and families in the communities they serve.  
Eligibility Requirements
Eligible Applicants:
Nonprofit
Public Agency
Tribal Government
For organizations with total operating revenue above $250,000, the sum of requests for CAC grants during the same year of funding cannot exceed 50% of the total operating revenue from the most recently completed fiscal year. 
See program guidelines for additional eligibility details.
Eligible Geographies:
California-based - Documentation of having a principal place of business in California. 
Important Dates
The date (and time, where applicable) by which all applications must be submitted to the grantmaker. Time listed as "00:00" equates to midnight.

The date on which the grantor expects to announce the recipient(s) of the grant.

August 2022

The length of time during which the grant money must be utilized.

1/1/23 - 12/31/24
Funding Details
The total projected dollar amount of the grant.

$1,600,000

A single grant opportunity may represent one or many awards. Some grantors may know in advance the exact number of awards to be given. Others may indicate a range. Some may wish to and wait until the application period closes before determining how many awards to offer; in this case, a value of "Dependent" will display.

Dependent

Grant opportunities representing multiple awards may offer awards in the same amount or in varied amounts. Some may wish to wait until the application period closes before determining per-award amounts; in this case, a value of "Dependent" will display.

$0 – $15,000
Certain grants require that the recipient(s) provide a letter of intent.

No

Certain grants require that the recipient(s) be able to fully or partially match the grant award amount with another funding source.

No

The funding source allocated to fund the grant. It may be either State or Federal (or a combination of both), and be tied to a specific piece of legislation, a proposition, or a bond number.

The manner in which the grant funding will be delivered to the awardee. Funding methods include reimbursements (where the recipient spends out-of-pocket and is reimbursed by the grantor) and advances (where the recipient spends received grant funds directly).
How to Apply
State agencies/departments recommend you read the full grant guidelines before applying.