2022 Beginning Farmer and Farmworker Training and Workforce Development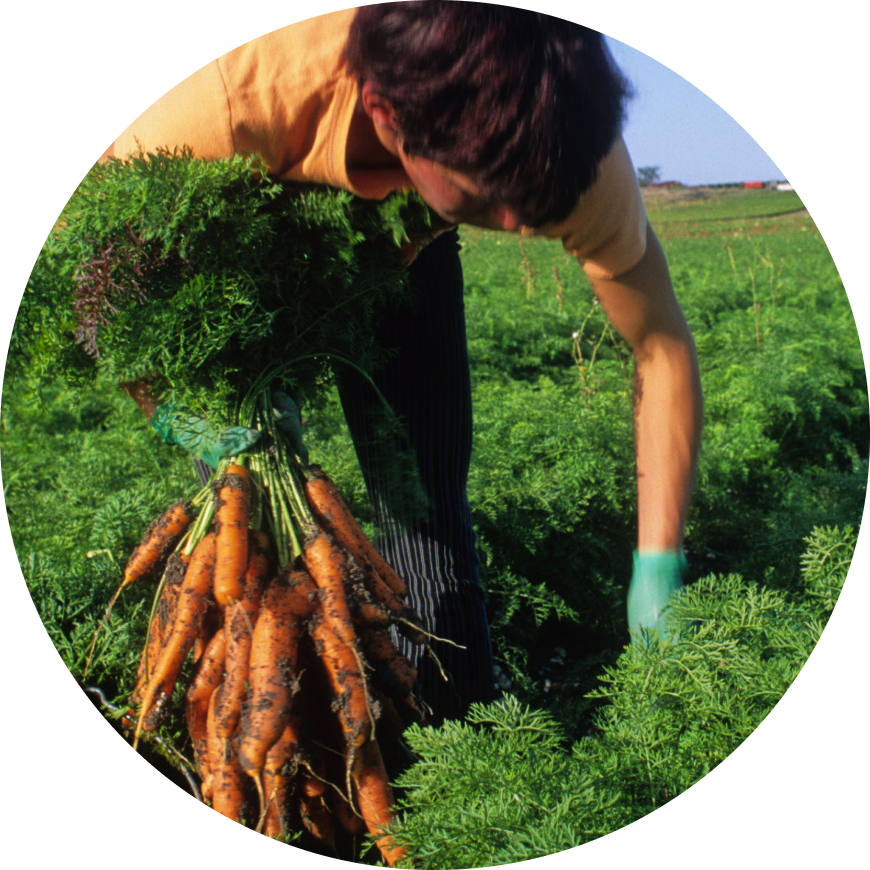 Details
Purpose:
To support organizations in the development, enhancement and/or expansion of beginning farmer apprenticeship programs and farm worker training and workforce development programs. To ensure that resources are dedicated to strengthening support for socially disadvantaged farmers and ranchers in the first ten years of business (beginning farmers), and upscaling or advancement of agricultural skills for farmworkers to provide job sustainability.
Description:
Please refer to the 2022 BFFTP Program RFA for more information on eligibility requirements and funding priorities for each track. Please consider the BFFTP program and population priorities: Socially disadvantaged farmers and ranchers as small-scale and mid-scale producers in the first ten years of business (beginning farmers), and farmworkers in need of agricultural skills upscaling or enhancement. Building and growing regional, collaborative partnerships and networks to ensure organizations can provide adequate support and apprenticeship opportunities for those most underserved in the agriculture industry, ensuring the target populations have the resources they need to be successful and adapt to changing climate and economic factors in California agriculture. For Track 1 and 2 projects, addressing structural barriers such as land access, access to capital and equipment, and access to beginning farmer loan programs, and how this project can support those priorities. For Track 3 projects, describe how this project will complement, and not duplicate services or programs being offered through other sources of funding such as federal.
Track 1: Program Planning and Curriculum Development Grants ($50,000 to $100,000)
This program provides direct support for existing or new programs to fully develop their programs serving beginning farmers OR farmworker training and workforce development program, establish partnerships, seek accreditation, land tenure (either land lease or purchase) and design curriculum. This track is for organizations who would like to formalize or expand the reach of existing programs and need assistance during the phase of program planning or curriculum development.
Track 2: Program Implementation: Beginning Farmer Training Program ($100,000- $1,000,000)
The priority for this track will be funding for infrastructure, tool lending libraries, land tenure, regional networking opportunities and apprenticeships (including stipends). Priority will be given to organizations serving socially disadvantaged and small-scale farmers and ranchers and applications with demonstrated partnerships and demonstrated ability to continue the program beyond the funding period.
Track 3: Program Implementation: Farmworker Training and Workforce Development Program ($100,000- $1,000,000) Priorities:
1)    Regional collaborations that focus on job skills training, paid apprenticeships, education, and agricultural technology training for farmworkers. Organizations currently managing these type of programs through other sources of funding are eligible to apply for the BFFTP program and will need to demonstrate how BFFTP funding will expand current programming to focus on agricultural careers and reaching farmworkers not currently served through Federal programs.
2)    Farmworker workforce development programs with curriculum and instruction tailored towards serving the unique cultural and language needs in the farmworker agricultural sector and providing advanced skills training needed to advance to a higher skilled job in the ag sector. 
Eligibility Requirements
Eligible Applicants:
Nonprofit
Tribal Government
Community Colleges eligible as co-applicants with a local organization.
Eligible Geographies:
Statewide. There will be a geographic preference and priority for projects in top agricultural regions (Central Valley, Coachella Valley, Imperial Valley, Central Coast, Southern California).
Important Dates
The date (and time, where applicable) by which all applications must be submitted to the grantmaker. Time listed as "00:00" equates to midnight.

The date on which the grantor expects to announce the recipient(s) of the grant.

October 2022

The length of time during which the grant money must be utilized.

1-2 year grants
Funding Details
The total projected dollar amount of the grant.

$5,000,000

A single grant opportunity may represent one or many awards. Some grantors may know in advance the exact number of awards to be given. Others may indicate a range. Some may wish to and wait until the application period closes before determining how many awards to offer; in this case, a value of "Dependent" will display.

Dependent

Grant opportunities representing multiple awards may offer awards in the same amount or in varied amounts. Some may wish to wait until the application period closes before determining per-award amounts; in this case, a value of "Dependent" will display.

$50,000 – $1,000,000
Certain grants require that the recipient(s) provide a letter of intent.

No

Certain grants require that the recipient(s) be able to fully or partially match the grant award amount with another funding source.

No

The funding source allocated to fund the grant. It may be either State or Federal (or a combination of both), and be tied to a specific piece of legislation, a proposition, or a bond number.

The manner in which the grant funding will be delivered to the awardee. Funding methods include reimbursements (where the recipient spends out-of-pocket and is reimbursed by the grantor) and advances (where the recipient spends received grant funds directly).

Advances & Reimbursement(s)
How to Apply
State agencies/departments recommend you read the full grant guidelines before applying.