TIRCP Webinar for Rural and Small Agencies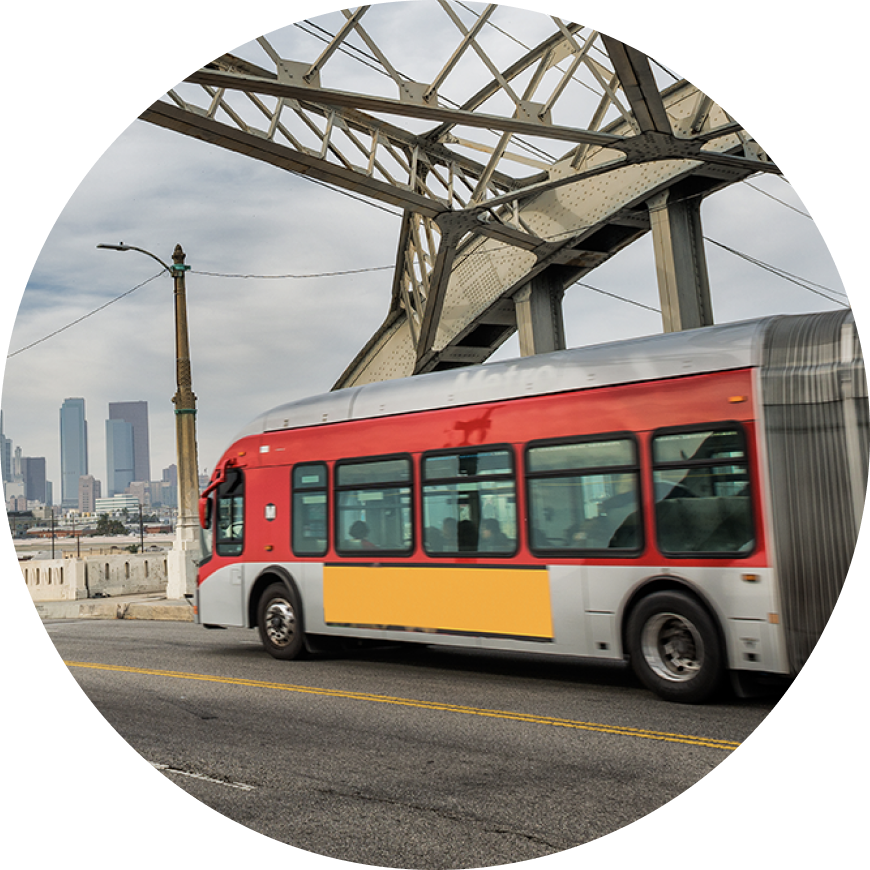 Details
Purpose:
TIRCP was created to fund transformative capital improvements that modernize and reduce greenhouse gases of  California's intercity rail, bus, feeder buses to intercity rail services, vanpool services, ferry, and rail transit systems. Section 75221(c) of the PRC establishes a programmatic goal to provide at least 25 percent of available funding to projects that provide a direct, meaningful, and assured benefit to disadvantaged communities.
Description:
The Transit and Intercity Rail Capital Program (TIRCP) was created by Senate Bill (SB) 862 (Chapter 36, Statutes of 2014) and modified by Senate Bill 9 (Chapter 710, Statutes of 2015), to provide grants from the Greenhouse Gas Reduction Fund (GGRF) to fund transformative capital improvements that will modernize California's intercity, commuter, and urban rail systems, and bus and ferry transit systems, to significantly reduce emissions of greenhouse gases, vehicle miles traveled, and congestion. There have been four prior cycles of TIRCP funding, in which the California State Transportation Agency (CalSTA) has awarded $5.8 billion in funding to 73 projects throughout the state.  The legislation of these bills is established in Sections 75220 through 75225 of the Public Resources Code (PRC).  Assembly Bill 398 (Chapter 135) extended the Cap and Trade Program that supports the TIRCP from 2020 through 2030.  SB 1 (Chapter 5) continues to provide a historic funding increase for transportation with funds directed to the TIRCP from the Public Transportation Account for new programming.
Eligibility Requirements
Eligible Applicants:
1. Rail capital projects, including intercity rail, commuter rail, light rail, and other fixed guideway projects.
2. Intercity, commuter, and urban rail projects that increase service levels, improve reliability, and more. 
3. Rail, bus, and ferry integration implementation
4.  Bus rapid transit and other bus and ferry transit investments
Please refer to the updated Draft Guidelines for more information. 
Eligible Geographies:
Funding will be allocated to California agencies only. Primarily focusing on large agencies, rural & small agencies, and disadvantaged communities. 
Important Dates
Application deadline

The date (and time, where applicable) by which all applications must be submitted to the grantmaker. Time listed as "00:00" equates to midnight.

Expected award announcement

The date on which the grantor expects to announce the recipient(s) of the grant.

June, 2022

Period of performance

The length of time during which the grant money must be utilized.

90 days from posting
Funding Details
Total estimated available funding

The total projected dollar amount of the grant.

$5,000,000

Expected number of awards

A single grant opportunity may represent one or many awards. Some grantors may know in advance the exact number of awards to be given. Others may indicate a range. Some may wish to and wait until the application period closes before determining how many awards to offer; in this case, a value of "Dependent" will display.

Dependent

Estimated amount per award

Grant opportunities representing multiple awards may offer awards in the same amount or in varied amounts. Some may wish to wait until the application period closes before determining per-award amounts; in this case, a value of "Dependent" will display.

Dependent
Letter of Intent Required?

Certain grants require that the recipient(s) provide a letter of intent.

No

Requires Matched Funding?

Certain grants require that the recipient(s) be able to fully or partially match the grant award amount with another funding source.

No

Funding Source:

The funding source allocated to fund the grant. It may be either State or Federal (or a combination of both), and be tied to a specific piece of legislation, a proposition, or a bond number.

Funding Method:

The manner in which the grant funding will be delivered to the awardee. Funding methods include reimbursements (where the recipient spends out-of-pocket and is reimbursed by the grantor) and advances (where the recipient spends received grant funds directly).
How to Apply
State agencies/departments recommend you read the full grant guidelines before applying.